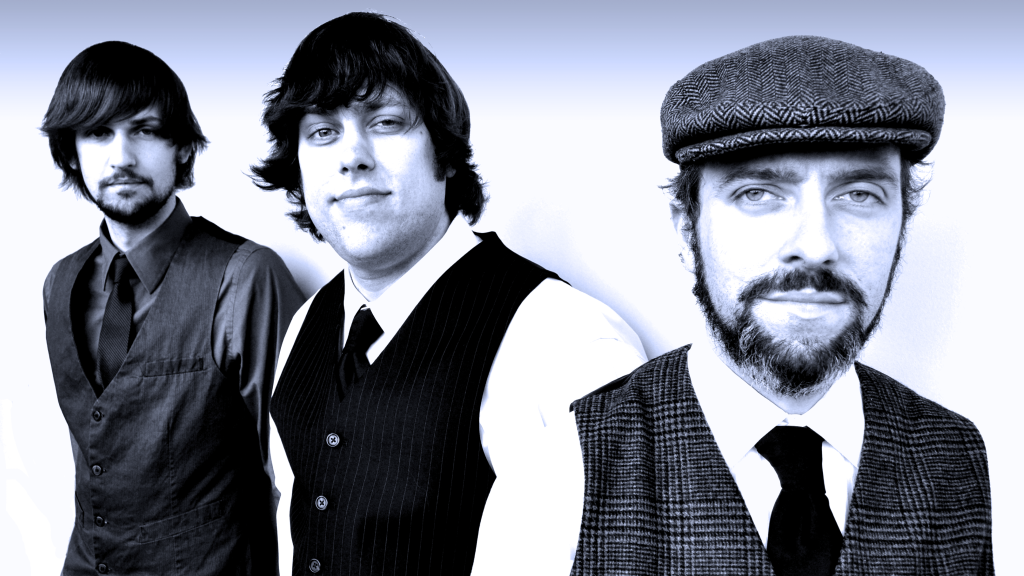 About
The Stolen Winnebagos are a trio based out of Kansas City. With over of decade of experience playing together, they have entertained people at venues ranging from dive bars to amphitheaters. Over the years they have tried to differentiate themselves from the "typical" cover band experience by playing songs not normally done by cover bands, yet remaining upbeat and fun. Their diverse catalog includes a wide variety of songs from the 1950's until today. It is not uncommon to hear classic rock, new wave, grunge, hip hop, punk, alternative, classic county, and modern rock in a single set of The Stolen Winnebagos. You never really know what to expect with this band….except that you will have a great time!
The Stolen Winnebagos – Concert Review – Stuey McBrews – September 28, 2012
Friday night at Stuey McBrews was not the place for the slightly claustrophobic. The Stolen Winnebagos packed the outdoor patio with so many people it was difficult to breathe. This was my second time seeing this band and my appreciation for what they do increased two-fold upon the second viewing. Although Kansas City has a lot of good cover bands, The Stolen Winnebagos are more than a good cover band. I hate to repeat a common mantra of the mindless singing shows on TV, but the concept of making a cover song your own really is a game changer. Most good cover bands replicate songs well. The Stolen Winnebagos make every song their own. This is actually pretty amazing given that the band only has three members and they cover everything from Snoop Dog to Tool to Hall & Oats. Part of the success seems to lie in the fact that all three band members sing. This allows them to continually change the overall sound of the band so that the listener doesn't get bored with hearing the same singer all night. Of course, they have a million effects pedals to change guitar and bass tones, but in the end I think the vocal dexterity of this band is the real key to their entertainment value. The first time I saw this band, it was the raw musicianship that impressed me. I am taking that for granted this time around. Look these guys up and go see them!